Trainers
yoga practitioner, instructor, facilitator
Krishna Kumar
Teacher-Trainer
Krishna Kumar is a yoga practitioner, instructor, facilitator, and teacher-trainer. He has 12+ years of experience in teaching, training, mentoring, and coaching students in diverse fields of science and arts.
Teaching is an integral part of his persona. He combines his enthusiasm and facilitation skills with his lifelong passion for yoga to today teach, mentor, and empower both yoga practitioners as well as yoga teachers.
A yoga student and practitioner from his childhood days, Krishna always had an appreciation for this ancient form and uses various traditional and modern approaches of yoga including Vinyasa & Hatha styles of yoga, along with Yin and Restorative yoga, Pranayama and Meditation techniques that not only help enhance strength, endurance, flexibility but he also gives individual attention to correct alignment and posture; his students see improvements in their physical ailments such as sciatica and back pain.
With his knowledge about the human anatomy, asana alignment, yoga philosophy and Sanskrit texts, Krishna has trained over 5000 yoga practitioners & teachers of all ages across the globe. In the 9+ years of teaching and facilitating yoga as an ERYT 500 (Experienced Registered Yoga Teacher 500), he has served various roles including being a personal yoga instructor, group facilitator, and a yoga studio manager. As a yoga centre manager he was completely responsible for end to end operations, administration procedures, infrastructure and logistics, as well as yoga facilitation at the centre.
His corporate clientele includes Hitachi, Tata Consultancy Services, D. E. Shaw, Dr. Reddys, Google, BSNL, Bank of America, Infosys, Cavium Networks, Kotak Mahindra, amongst many others. He has taught yoga for over 6 months at the "Happy Streets" public events organised by Times of India group and is an ongoing yoga facilitator for various Decathlon events. He also helps spread awareness of yoga through various TV programmes and has organized and conducted '108 Suryanamaskaras' events.
Certifications
Yoga Acharya (RYT 500) certification from The International Sivananda Yoga Vedanta Centre, Madurai in 2013
Yoga Shiromani (RYT 200) certification from The International Sivananda Yoga Vedanta Centre, Trivandrum in 2011
Power Vinyasa Yoga (RYT 200) from Anahata Yoga Zone, Hyderabad, 2014
YTTC (Yoga Teacher's Training), SVYASA University, Bangalore, 2010
Teacher's training, Kapila Maharishi Institute, Hyderabad, 2009
Stop Diabetes" Instructor Training Programme by SVYASA University, Bangalore
Nikhil Ganesh Maremanda
Yoga Teacher
Nkhil Ganesh Maremanda is a Registered Yoga Teacher (RYT) with Yoga Alliance, which acknowledges the completion of a Yoga teacher training with an approved and active registered Yoga school.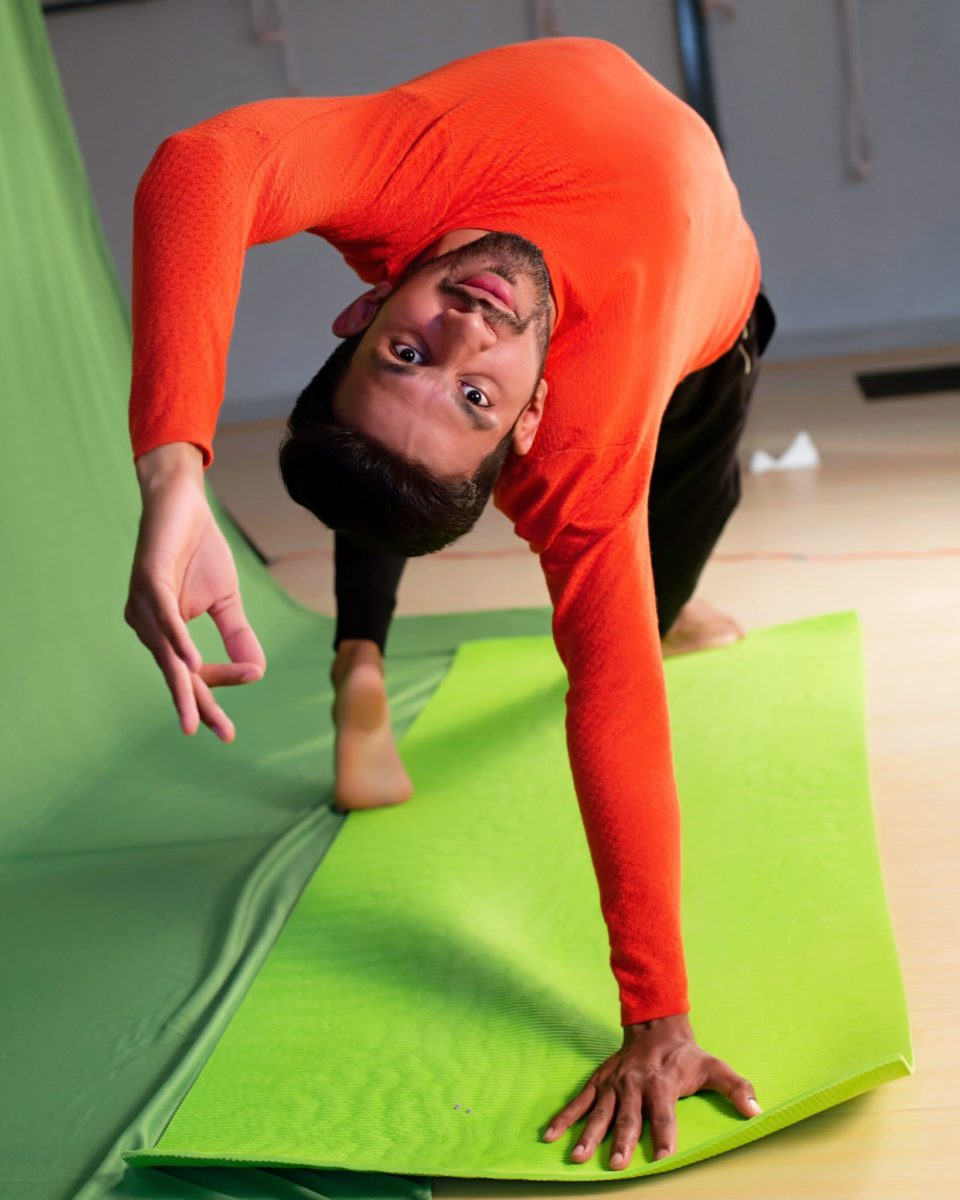 He is a passionate yoga practitioner who is well aware of its benefits on our body and mind. Through his years of practice, refinement and education, he yoga can for everyone. Whether you are looking to gain flexibility, improve your fitness or challenge yourself physically and mentally, yoga is undoubtedly a great addition to any lifestyle or fitness regime. He has been practicing yoga for about 2 years.
He began teaching Yoga since 2018 after becoming a certified teacher through Krishna yogashala in Hyderabad. His constant strive to introduce yoga to our sedentary lifestyles has enriched and deepened his knowledge and practice of chair/desk Yoga. Having always been intrigued by the concept of Chakras in our astral forms, his practice and teaching of balancing the chakras has unfolded and still continues to do so. He feels honored to be able to teach how to find inner peace by instilling an attitude of self-discovery, challenge, fun, alignment and consciousness in every class.
Certifications
Registered Yoga Teacher (RYT) with Yoga Alliance
He is also certified in French Language from Alliance Francaise, Hyderabad.
He is also a BEC (Business English Certificate) holder, which is produced by Cambridge English.