Excellence at Krishnayogashala
yoga practitioner, instructor, facilitator
Yoga exercises to help you get rid of stress.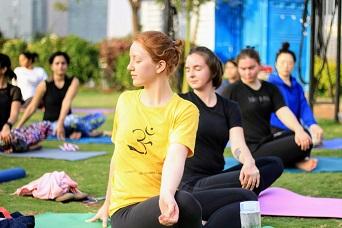 YOGA FOR WEIGHT LOSS?
Teacher-Trainer
Kids Yoga, Meditation, Yoga Courses, Yoga Life, Yoga Teachers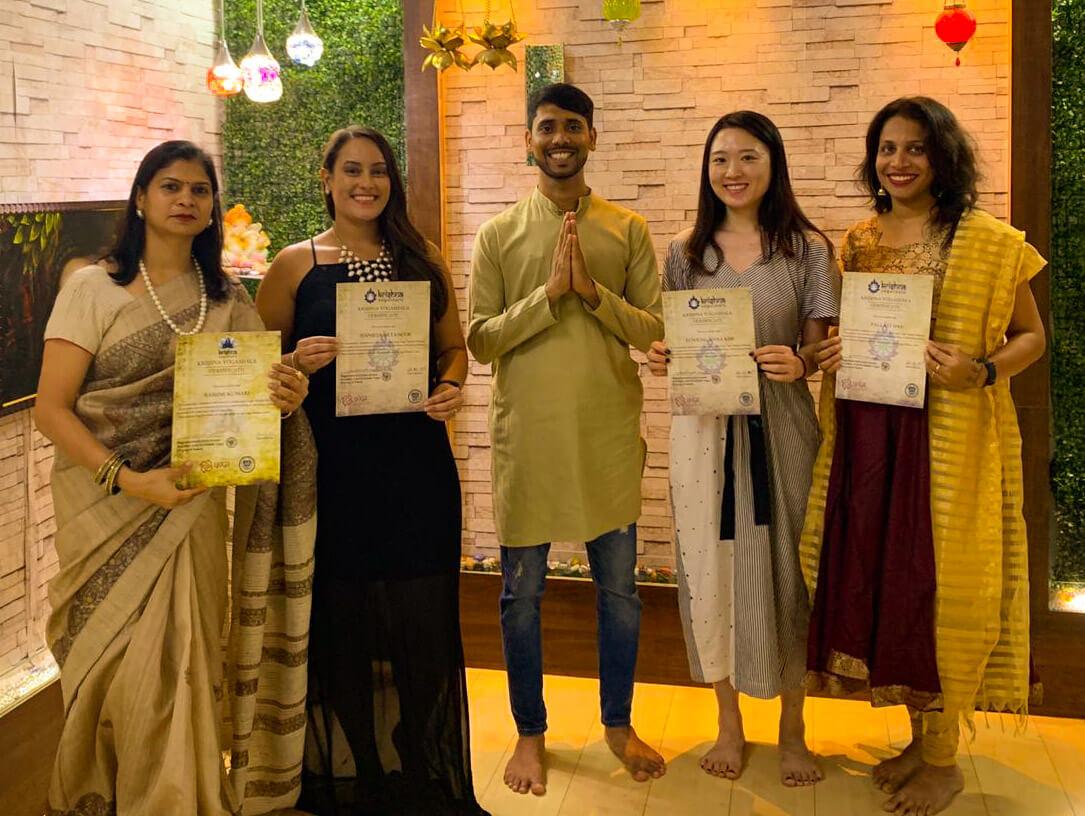 NAMASTE!
DON'T STOP TILL
YOU DROP!
Situated in the midst of the busy IT hub at Kothaguda, Krishna Yoga Shala is a lovely bubble of peace with nature as its central theme. Crafted with careful attention to detail and intent to create a space that enables one to connect with one's inner self as well to the immense power in the Universe, our terrace studio is an ideal location for one to practice and live through yoga.
WELCOME!
WHAT WE HAVE
TO OFFER
At Krishna Yoga Shala, we offer yoga classes based on globally acclaimed approaches of yoga such as the Sivananda yoga. Our techniques help one to build their endurance, flexibility, and strength by facilitating aspects of yoga, diet, pranayama, and a variety of asanas combined with de-stressing concepts like proper rest and proper thinking approaches.
Group Sessions
Personal Training
Corporate Training
Teachers' Training Certifications
Yoga for Beginners
Advanced Yoga Classes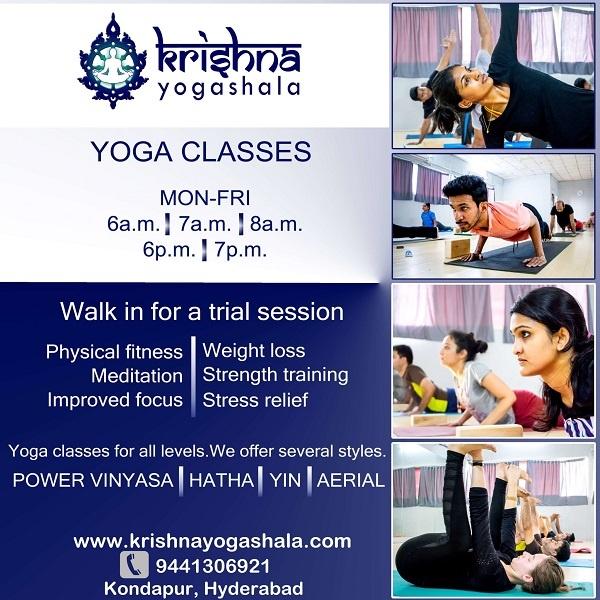 High intense form of yoga.
Builds strength,weight loss, toning.
Holistic with fixed sequence.
Movements & breathing with sound.
Use wall, blocks, bolsters, chair, etc
Postures correction
Traditional yoga practice. De-stressing with deeper meditative.
For specific ailments.
Back pain, sciatica nerve, slip disc, etc.
All types of pranayama.
Pranayama & Meditation.
Yoga nidra / shavasan.
True yoga is not about the shape of your body,
but the shape of your life.
Yoga is not to be performed; yoga is to be lived.
Yoga doesn't care about what you have been;
yoga cares about the person you are becoming.
Yoga is designed for a vast and profound purpose,
and for it to be truly called yoga, its essence must be embodied.
ENROLL NOW!
Block the dates as per your convenience