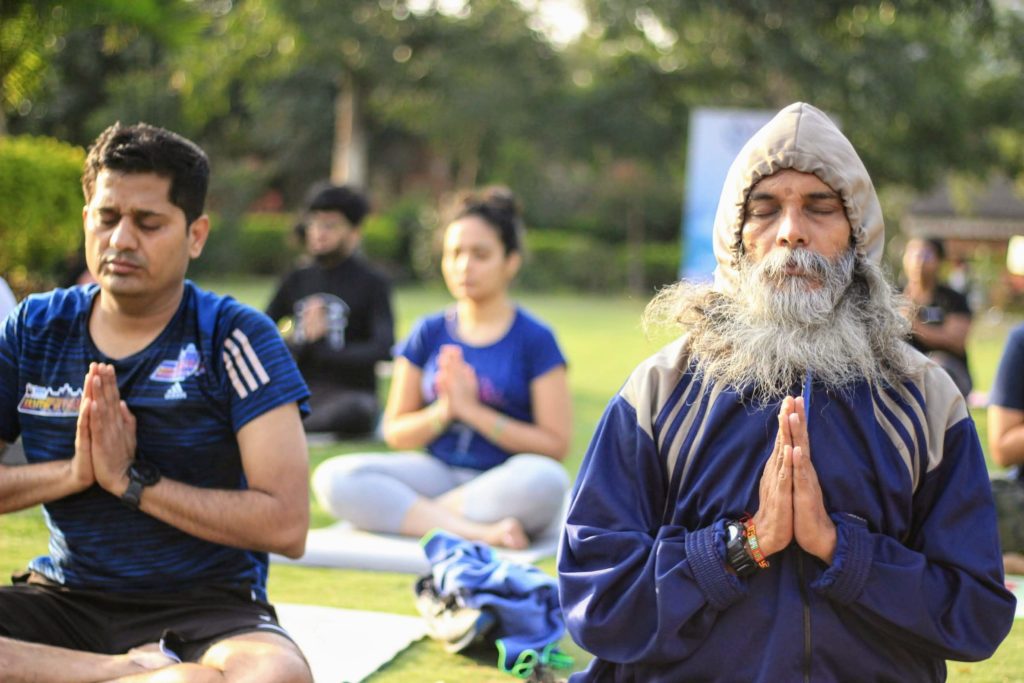 Why Krishna Yoga Shala?
Situated in the midst of the busy IT hub at Kothaguda, Krishna Yoga Shala is a lovely bubble of peace with nature as its central theme. Crafted with careful attention to detail and intent to create a space that enables one to connect with one's inner self as well to the immense power in the Universe, our terrace studio is an ideal location for one to practice and live through yoga.
Fresh breaths of open air, it is not just a physical location, but rather a community of those who practice yoga for a smiling, healthy, contented, and peaceful life.
Bringing together various authentic, traditional , and modern styles of yoga including Vinyasa Yoga, Hatha Yoga, Iyengar Yoga (using props), Pranayama, and Meditation, we help take care of our students' needs for healing and enhancing their annamayya (body), pranamaya (breath), manomaya (emotional quotient), vignanamaya (intelligence), and anandamaya (bliss). Those practicing yoga with us feel a positive shift in their perspective towards the practice, grow as an individual, and feel a sense of fulfilment and self actualization within.
We firmly believe that yoga can be practiced by anyone irrespective of age, weight, capability, etc. and welcome one and all to come join us to go forward in our yoga journey.
What Do We Offer?
At Krishna Yoga Shala, we offer yoga classes based on globally acclaimed approaches of yoga such as the Sivananda yoga. Our techniques help one to build their endurance, flexibility, and strength by facilitating aspects of yoga, diet, pranayama, and a variety of asanas combined with de-stressing concepts like proper rest and proper thinking approaches.
Group Sessions
Walk into our soulful yoga space to practice yoga with social support and encouragement.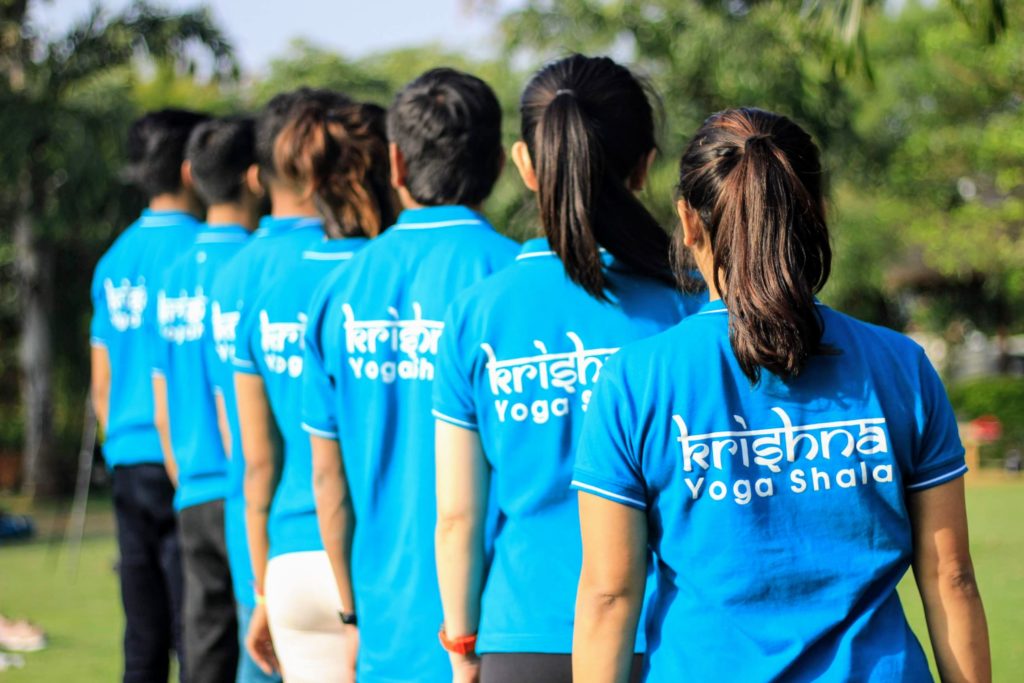 Personal Training
Personalized practice at our studio / your residence customized to individual goal and health concerns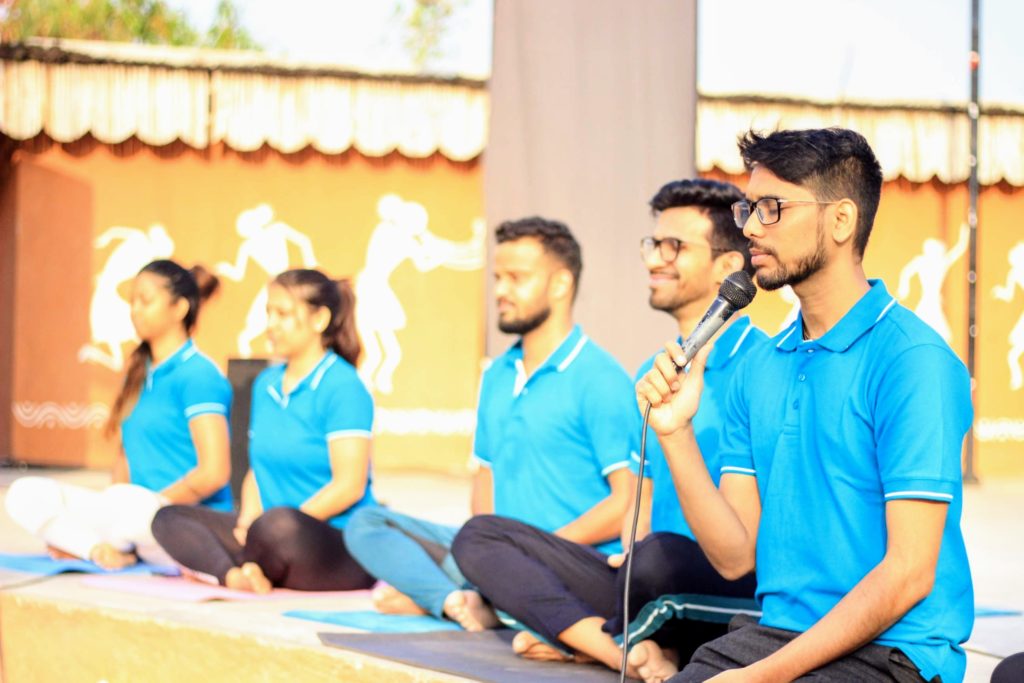 Corporate Classes
Structured and re-energizing classes to calm the mind and soothe the body from the stresses of a hectic corporate lifestyle.
Teacher's Training Certification
Comprehensive 200 hours teacher's certification course registered under RYT200 Yoga Alliance.
Yoga for Beginners
Step by step guidance and individual attention.
Advanced Yoga Classes
Guided techniques to build up practice for difficult postures.