Teacher's Training Certification
Teacher's Training Certification
(TTC)
The one exclusive sign of thorough knowledge is the power of teaching – Aristotle The joy of achieving success, of getting high results, of seeing oneself accomplish their goals, none of it matches anywhere close to seeing one's student achieve their goals. The TTC at Krishna Yoga Shala helps you to attain that feeling of joy. We bring you our 200 hours RYT certification that qualifies you to teach yoga at a global scale. Under this multi styled training, the student not only learns various internationally acclaimed skills and techniques to equip themselves as an expert yoga practitioner and teacher, but also gains expertise from different teachers with versatile approaches and diverse backgrounds, thus giving you a wide variety of techniques and teaching methodologies for your benefit. In the course of the 3 months of this training, our students gain a deeper understanding of their yoga practices, see physiological as well as behavioural changes in their lives, broaden their horizon and perspectives towards their practice and their life. Our breathing, meditation, and approaches to yoga enhance their spiritual awareness and mental state of mind that they then pass on to their students. Once certified, they become a part of the Krishna Yoga Shala family and can mutually associate themselves on our various initiatives.
1) Practice of intermediate and advanced Asanas
2) Alignment, adjustment, and correction of postures
3) Pranayama and Meditation Techniques
4) Usage of props
5) Anatomy of human body
6) Physiology and Kinesiology in various yoga postures
7) History and Philosophy of Yoga
8) Shatkriyas and Yogic diet
9) Different styles of yoga – includes Yin, Ashtanga, Iyengar, Hatha, etc
10) Teaching techniques and skills
11) Ayurveda
12) Exploration of popular yoga books
13) Patanjali Yoga Sutras
14) Introduction to Bhagavad Gita
15) Group discussions, Projects and Assignments
This certification course is of 3 months. The students can choose either weekday classes or weekend classes. For further details call +91 9441306921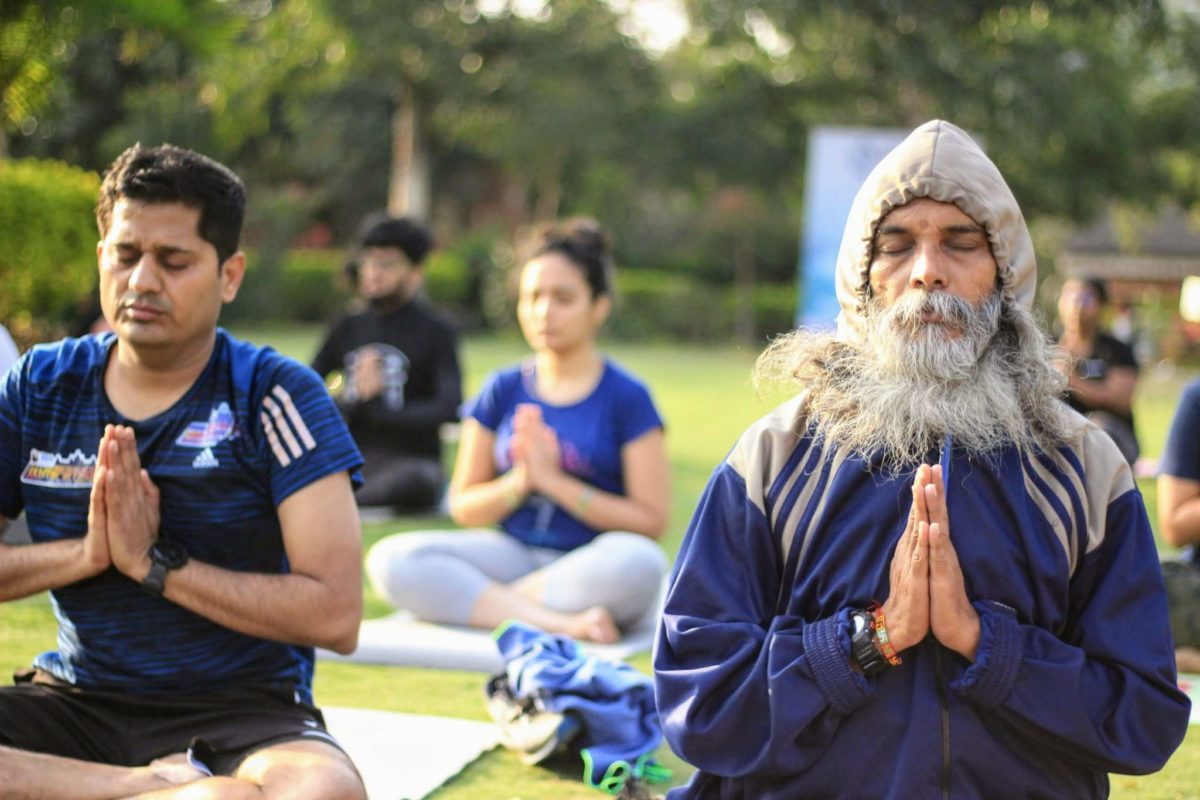 Krishna Yoga Shala is accredited under and authorized by Yoga Alliance. Recipients of this certification can register as RYT-200 yoga teachers with Yoga Alliance. Krishna comes on a daily yoga show on etc life "yoga class"